What Can You Trade With RoboForex?
The 7 Asset Classes Available On RoboForex
RoboForex has been in business since 2009. It is regulated by the International Financial Services Commission (IFSC). RoboForex provides its clients with innovative trading platforms and technologies. They also grant access to over 12,000 trading instruments.
RoboForex allows you to trade seven types of asset classes. They are currency pairs, stocks, indices, ETFs, soft commodities, energy, and metals.
7 Asset Classes

Currency Pairs
A currency pair is a quote of two distinct currencies, with the value of one indicated by the value of the other. The base currency is the first currency specified in a currency pair. The quote currency is the second.
A popular currency pair is Euro versus the U.S. dollar, indicated as EUR/USD. On RoboForex, it is the world's most liquid currency pair.
There are as many currency pairs as there are world currencies. The number of currency pairs fluctuates as currencies come and go. The quantity of money moved daily is used to classify all currency pairs.
The major currencies traded on RoboForex are:
EUR/USD (Euro vs the U.S. dollar)
USD/JYP (dollar vs the Japanese yen)
GBP/USD (British pound vs the dollar)
USD/CHE (Swiss franc vs the dollar)
AUD/USD (Australian dollar vs the U.S. dollar)
USD/CAD (Canadian dollar vs the U.S. dollar)


Stocks
A stock, often known as equity, is a financial instrument. It reflects ownership of a part of the issuing firm. Shares are units of stock that entitle the owner to a proportion of the corporation's assets. The income is equal to the amount of stock they own.
Stocks are mostly purchased and sold on stock exchanges and brokerage sites such as RoboForex. They serve as the cornerstone of many individual investors' portfolios. Stock trades must adhere to government restrictions to safeguard investors from deceptive activities. RoboForex allows access to 12,000 different companies and their stocks.
Dividends and capital appreciation are the two ways to generate money from stock ownership. Dividends are cash payments made from a company's profits. If a corporation has 1,000 shares in circulation and declares a £5,000 dividend, investors will get £5 for each share owned. The increase in the share price is referred to as capital appreciation. If you sell a share for £10 and the stock goes on to be worth £11, the shareholder has made £1.


Indices
Indices measure the price performance of a set of exchange-traded shares. The FTSE 100, for example, tracks the top 100 companies on the London Stock Exchange. Trading indices allows you to gain exposure to an entire economy or sector at once while just opening one position. In its most common form, an index is defined as a portfolio of equities that represents a specific market.
Index trading can be profitable if you can predict an index's price changes precisely. If you believe the FTSE 100 would climb, you would have opened a long position. However, you should establish a short position if you believe it will fall. The extent to which your prognosis is correct determines your profit or loss.
Most traded indices on RoboForex
DJIA (Wall Street) - analyses the performance of the 30 largest blue-chip firms in the United States.
DAX (Germany 40) - gauges the value of the 40 largest corporations on the Frankfurt Stock Exchange.
NASDAQ 100 (U.S. Tech 100) - reflects the market value of the 100 largest non-financial companies in the United States
FTSE 100 - compares the performance of 100 blue-chip companies that are listed on the London Stock Exchange
S&P 500 - measures the performance of the 500 largest corporations in the United States


ETFs
ETFs, or exchange-traded funds, are a collection of diverse securities. Such as bonds, shares, money market instruments, and so on that often track an underlying asset. Simply put, ETFs are a collection of many investment options. They combine the benefits of two major financial assets: mutual funds and stocks.
In terms of form, regulation, and management, ETF funds are comparable to mutual funds. Furthermore, they, like mutual funds, are a pooled investment vehicle. They provide diversified investing into many asset classes, such as stocks, commodities, currencies, bonds, options, or a combination of these. Furthermore, they can be traded on stock exchanges like stocks.
ETFs can be extremely beneficial to investors seeking specialised exposure to a specific industry, asset class, location, or currency at a low cost. Such investors are not required to conduct specific industry research. Also, because of their minimal operating expenses, they are appropriate for long-term holdings for 'buy and hold' investors.
ETFs are one of the most rapidly expanding financial products in history. Now that you understand the fundamentals of exchange-traded funds in India, You can decide whether they are appropriate for your portfolio.

Soft commodities
A soft commodity is a futures contract for which the actuals are cultivated rather than harvested or mined. Soft commodities are among the oldest futures contracts that have been regularly traded. This category of agricultural items may include soybeans, cocoa, coffee, cotton, sugar, rice, wheat, and various livestock.
Soft commodities are also known as tropical commodities or food and fibre commodities. The futures market is heavily reliant on soft commodities. They are used by farmers who want to lock in future crop prices and speculative investors who want to make a profit. Soft commodity futures are more volatile than other futures due to the uncertainty of the weather, infections, and other risks associated with farming.
Weather and seeding/harvesting reports, for example, can cause grain and oilseed prices to change dramatically, impacting contract values differently depending on the delivery dates.

Most traded soft commodities on RoboForex
Coffee
Cotton
Sugar
Corn
Wheat
Soybean
Fruit
Energies
Petroleum, natural gas, petroleum products, natural gas liquids, electricity, emissions allowances, coal, energy in any form, and commodities that are derivatives, products, or by-products(including, but not limited to, gasoline, heating oil, and gas oil) are energy commodities. Any swap, cap, floor, collar, futures contract, forward contract, option, and any other derivative instrument, contract, or arrangement are traded based on the above mentioned energy commodities.
Most traded energy commodities
Crude oil
Natural gas
Ethanol
Metals
Precious metals provide exceptional inflationary protection. They have intrinsic worth, are not subject to credit risk, and cannot be inflated. That implies you won't be able to print any more of them. They also provide true upheaval insurance in the event of financial, political, or military upheaval.
According to investment theory, precious metals have a low or negative correlation with other asset classes, such as equities and bonds. Including a small percentage of precious metals in a portfolio reduces volatility and risk.
Inflation protection, intrinsic value, no credit risk, a high level of liquidity, portfolio diversification, and ease of purchase are some of the advantages of investing in precious metals versus investing in shares.

Most traded metals on RoboForex
Palladium
Platinum
Silver
XAU/USD
XAG/USD
Conclusion
Every investment involves some level of risk. If market circumstances deteriorate, stocks, bonds, mutual funds, and exchange-traded funds may lose value. When you invest, you decide what to do with your money. Because of market conditions or corporate decisions, such as whether to grow into a new area of business or merge with another company, the value of your investment may rise or fall. So trade carefully and ensure to manage your risks properly.
---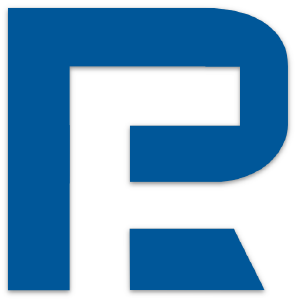 Roboforex Guide – Read our In-Depth Roboforex Review
Roboforex Rating: 7.85 / 10
Our Roboforex review contains information about investing with Roboforex. It is intended for educational purposes only and should never be considered financial advice. comparebrokers.org is not a brokerage or advisory service. We do not recommend or advise that investors buy or sell securities or stocks.
All of the information about the brokers you see reviewed on comparebrokers.org come from our partners, some of whom we have an affiliate relationship with. These partners do not control the content on the page beyond providing us with datapoints to ensure that (as far as possible) the information in our database is accurate. The datapoints provided are used to calculate a rating based on what we beileve has the most benefit to our users. Our proprietary rating algorithm takes all of the datapoints to generate the rating. This keeps things fair and removes human bias to ensure that our users can compare brokers easily and find the best ones for their needs.
58.42% of retail investor accounts lose money when trading CFDs with this provider.
---
Tag Cloud
Broker Review
Sidebar Title
Read More About Trading Online
---
Top
Top