What Can You Trade With Hugo's Way?
Our guide to all the trading instruments at Hugosway
"What? Stocks? Now you will see how to lose your money in a few days!" Have you ever heard this statement from a friend or a relative? There are times when your office colleagues would cast sympathetic looks because they would have seen how a company's stock plummeted.
Do you know why many people are wary of the world of trading? The answer is that there is a lot of misconception about it. Yes, the market is volatile, and it is also true that you may encounter some irrecoverable losses. But such risks are part of all types of businesses!
Hugo's Way is an investor-friendly platform that ensures that investors' money is safe. And to do this, it offers various products which investors can trade, depending on their experiences. This step goes a long way in building an investor's trust and allowing them to invest their money safely.
Before we discuss the various trading assets in this
Hugo's Way guide
to trading instruments provides, it is important to talk about the importance of such options. Why doesn't the company offer only one option?
All trading options come with varying levels of risk. And not all investors have the mettle to deal with those risks. Some people invest in options that are relatively less risky. For example, we still remember the story of GoPro – the company whose stocks took an upward trajectory and continued to increase without any pauses, only to find it had a disastrous fall from which it could never recover.
Some stocks, cryptocurrencies, foreign currency, etc., do not carry high risks. Investing in them is relatively safe, and people know that they will get adequate returns. It is why Hugo's Way is so conscious of providing multiple trading assets to its customers so that they could have a good trading experience – something from which they don't run away.
What Can You Trade with Hugo's Way?
As mentioned above, Hugo's Way does provide a good set of trading assets -- all of which are beneficial for your overall investment portfolio. These assets come with their risks, and it is all up to investors to choose the one which meets their requirements. Here is the list of these assets that you could easily find on Hugo's Way:
Foreign exchange majors
Foreign exchange crosses
Foreign exchange exotics
Cryptocurrencies
Metals
Indices
Stocks
Futures
Energies
With this impressive set of assets, Hugo's Way does make it easier for investors to choose their assets efficiently.
Quick Explainers
Most of the assets listed here are well-known, but some might have raised the eyebrows of readers – especially those who are new to the world of trading. This section will have a quick look at some of them and see whether investing in them is a good option.
Trading in Metals
Those who have travelled to Turkey may have seen the country's gold market, located in the middle of its bustling city Istanbul. The market usually has groups of men standing in circles and talking to someone over the phone. These men keep an eye on the rate of gold.
Many people invest in metals – gold, silver, etc., because they believe that these metals don't lose their value for a long time. This section will have a quick look at some of the advantages of trading in metals.
Advantages of Trading in Metals
Protection against Inflation and a Tool to Diversify Investment Portfolio
An old idiom that you might have learned at school goes, "don't put all your eggs in one basket." This proverb tells us that you mustn't rely on one thing for your future profits and gains. It explains the importance of diversity, which is so true for trading. If you have invested in only one type of asset, any up or down in its value could have a long-lasting effect on your overall portfolio. Metals rarely lose their values, so if you have lost your money through some other asset, metals can help you offset the losses.
Liquid Asset
Another good thing about metals is that they have an ever-green market where buyers are ready to buy the asset. With metals, you can decide whether you want to make a short-term investment or a long-term one. For both cases, metal trading is a good option. These assets are also easy to trade, and there aren't many metrics that you need to look at before making a purchase.
Low Transaction Cost
Another thing that acts as a magnet for investors is the low transaction cost of metals. There are no extra charges added to this type of trade, and, hence, it proves to be among the first choices of investors.
Trading in Energies
Certain things will keep moving as is. Countries will need gas for their public transportation, and the demand for oil and other such commodities will never die down. Now you know why trading in energies is a good option. These markets operate on a global level, and there is always a possibility that you will get good rates for your assets.
Energy markets are also more automated, making it easier for traders to connect with more investors from several countries. All of these points make the energy market a thriving one. For now, oil prices have followed an upward trajectory. During the time of peak Covid-19, oil prices crashed, but they recovered easily. In that sense, these trading assets are a great option for investors. Commodity markets are relatively new, and many people hesitate to invest in them, but they are quite profitable and offer great returns.
Trading in Foreign Exchange Exotics
As the name suggests, exotic currencies are not usually traded on a stock exchange – Turkish Lira, Indian Rupees, Russian ruble, etc., are some examples of these currencies. But some traders are interested in trading them. The reasons may vary, but most people do so because these currencies provide chances for higher profits. Also, since most of these currencies are that of developing countries, the interest rates are higher there. This factor also makes the currencies more attractive to traders.
And while these benefits are eye-catching, there are some drawbacks as well. These currencies are subjected to lower liquidity, which means that you won't be able to find a buyer instantly. Another drawback of these currencies is that they are highly volatile. They lose their value in a short time, crashing the overall value of your investment.
Frequently Asked Questions
Q: Is Hugo's Way legit?
Ans: Yes, it is. Hugo's Way is an unregulated broker company -- it is in the process of getting its registration done. It doesn't mean that the company is not secure. It provides some of the best security features to its investors to ensure that their money is safe.
Q: What is 1:500 leverage?
Ans: In terms of trading, 'leverage' is the form of loan that trading companies provide to traders so that they can invest more confidently and with ease. The 1:500 leverage means that for every $1 in your account, Hugosway will give you a loan of $500.
Q: Which trading asset is best for investment?
Ans: There is no definite answer to this question. All assets come with certain risks. As we discussed above, there was a time when oil prices dipped owing to the supply chain disruptions caused by the coronavirus pandemic. How the world shapes and how things turn politically – and economically – is hard to guess. In the above sections, we have pointed out both cons and pros of certain assets. When you're investing in any one of them, you need to ask yourself the following question: to what extent can you brace the risk? Long-term investments should be low risk so that you have a good amount of money at a later stage of life. In the end, you are responsible for choosing a trading asset for yourself.
The Final Word
Now that you have read about all the trading assets that Hugo's Way provides, you can't help but agree that the platform is a game-changer in the field of trading. It uses high-tech to ensure that people have the best trading experience, and it has multiple features to make trading safe and secure.
This feature of providing various trading assets is particularly good. As we discussed above, not all investors will put their money in high-risk options. They need some safer options, and here Hugo's Way comes in. All trading assets have their sets of pros and cons, and no one can tell which one is better. It all depends on an investor to see what they really want from their investments and then decide on a trading option accordingly.
---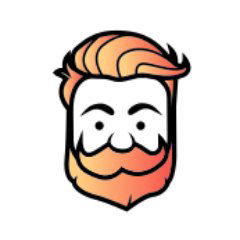 Hugos Way Guide – Read our In-Depth Hugos Way Review
Hugos Way Rating: 5.85 / 10
Our Hugos Way review contains information about investing with Hugos Way. It is intended for educational purposes only and should never be considered financial advice. comparebrokers.org is not a brokerage or advisory service. We do not recommend or advise that investors buy or sell securities or stocks.
All of the information about the brokers you see reviewed on comparebrokers.org come from our partners, some of whom we have an affiliate relationship with. These partners do not control the content on the page beyond providing us with datapoints to ensure that (as far as possible) the information in our database is accurate. The datapoints provided are used to calculate a rating based on what we beileve has the most benefit to our users. Our proprietary rating algorithm takes all of the datapoints to generate the rating. This keeps things fair and removes human bias to ensure that our users can compare brokers easily and find the best ones for their needs.
Trading leveraged products such as Forex and Cryptos may not be suitable for all investors as they carry a degree of risk to your capital. Please ensure that you fully understand the risks involved, taking into account your investments objectives and level of experience, before trading, and if necessary seek independent advice.
---
Tag Cloud
Hugos Way
Broker Review
Trading Online
Sidebar Title
Read More About Hugos Way
---
Top
Top