Roboforex Affiliate Program, How does it work?
Types of affiliate programs on RoboForex
Successful referrals to online forex brokers, traders, and platforms are rewarded through affiliate networks and their offers. Forex affiliate networks match publishers with specialised services based on CPA, revenue share, CPC, or other business models. A Forex affiliate is a marketer who promotes another person's product or service. The marketer receives a commission if the advertising or reference they generated results in a purchase.
The RoboForex Affiliate Program is a forex affiliate partnership program. Affiliates can earn by referring clients to RoboForex. The program offers up to 50% of the company's revenue to its partners. The company pays the partner commission every 24 hours, and the money can be withdrawn through over 20 different payment channels.
RoboForex affiliate programs
are a wonderful way to earn money by attracting clients' trading volume, create and develop your own business, and extend your client base. RoboForex provides:
Its partners with favourable trading terms.
Quick payment of affiliate commissions.
Updated marketing materials and tools for recruiting new clients.
Types of affiliate programs on RoboForex
Loyalty Program
The RoboForex Loyalty Plan will enable you to increase your earnings by up to 20%.
According to the loyalty program, the partner will receive an additional percentage of the total sum of the partner commission received on the monthly results.
Loyalty program rewards are automatically paid to the partner's account every month.
Commission Structure
| | | |
| --- | --- | --- |
| Revenue | Percentage of Revenue Share | Maximum Payout |
| 100 - 500 | 10% | 50 |
| 500 - 30,000 | 15% | 4,500 |
| >30,000 | 20% | 6,000 |

The "VIP" programme
Within the framework of their "VIP" program, you can earn up to 70% of the company's income for your "direct" clients (1st level) and 10% of the commission obtained by your sub-partners (2nd level).

Commission Structure
| | |
| --- | --- |
| Level | Revenue Share |
| Level 1 | up to 70% of the company's revenue in the case of direct clients. |
| Level 2 | 10% of your sub-partners total revenue share. |
Expert Program
Their 5-level "Expert" program entails a multi-level affiliate commission - 35% of the Company's income for direct clients and an extra percentage from the commission of your different level sub-partners. The primary responsibility of partners at each level is to acquire direct clients for regular trade.
Commission Structure
| | |
| --- | --- |
| Level | Percentage of Revenue Share |
| Level 1 | 35% (Direct Client) |
| Level 2 | 20% (Sub-partners commission) |
| Level 3 | 15% (Sub-partner's sub-partners commission) |
| Level 4 | 12.5% |
| Level 5 | 10% |
Why do partners go with RoboForex?
1. There are no payout limits. The maximum payment per month or per client is unrestricted.
2. Daily Instalments Every day, your partner's commission is automatically deposited to your account.
3. There are no deal restrictions. RoboForex pays for all trades with no restrictions.
4. Affiliate commissions at multiple levels. The multi-level affiliate commission structure indicates that the partner is compensated for the clients attracted by their sub-partners.
5. 24/7 Support. RoboForex offers assistance and support in terms of advertising and marketing. access to various marketing resources.
6. Analytical simplicity. In your members' area, you have complete control over your partner's behaviour. A detailed description of your commission and information on the clients attracted
RoboForex gives updated marketing materials and resources to its partners in order to attract new clients. For recruiting new clients, partners have access to the following tools: the partner code (AgentID), partner links with the referral code, banners in 12 various sizes (these materials show the current offers from the company), and so on.
Simple tip for forex affiliate marketing
While affiliate marketing is frequently marketed as a passive revenue generator, you will experience considerably better results if you put in a little extra effort to bring your referral links to the attention of your target audience.

Build Up a strong voice
The distinction between affiliate marketing and merely posting ads on your website is that an affiliate marketer advocates for the product. You are directly telling your audience that this Forex broker is worthwhile of their time and money.
That means your audience must have a reason to believe you on the subject. You must demonstrate your knowledge of Forex trading or investment finance in general. Give advice, analyse the situation, and emphasise your credentials. This will aid in the development of a clear, useful, and decisive voice.
Build An Online Presence
You won't be able to refer anyone to the Forex broker unless you have a decent following. This means you will not only be an unappealing partner for brokers, but you will also be unable to profit from your endeavour.
Much of this is determined by the quality of the content you create. You must also produce material on a regular basis to keep people interested in your site and social media profiles, as well as to help raise your rankings in search engines like Google.
Consider the topics that people want to hear about and the issues that they want fixed. To boost inbound visitors to your site, pay strict attention to your SEO (Search Engine Optimization).

Review of Trading Products and Platforms
Before looking for an affiliate scheme, start producing reviews of Forex or trading-related products and platforms for your website.
Your readers will become accustomed to seeing evaluations on your site, so it will not appear out of place if you advocate or link yourself with a specific broker.

Build A Database
When you want to advertise something specific, building an email list is a smart way to ensure you have a direct channel of communication with your audience. Essentially, you are building the framework for future marketing initiatives. Consider incorporating a pop-up subscription form into your website. Even better, create gated content, which is high-quality content that is free but requires consumers to input their contact information before they can receive it.
Even if you only obtain a few hundred email addresses, this information is incredibly valuable. Personalised emails convert far more effectively than website content. If you approach these people correctly, they could be your most profitable prospects.
Add The Affiliate Program Link To Your Site
You now have everything you need to start making money. Your broker will have provided you with a one-of-a-kind referral link (and, if they are worth working with, a complete package of marketing materials, banners, widgets, and so on). You just need to find out where to post it on your website.
Take precautions. It makes sense to include a link to any reviews or articles that mention the broker by name. You may also produce a special post advertising the trading platform, make a sample or review video with an accompanying link, host a webinar explaining how the site works, and/or add a button or header to your entire site. The trick is to get people to sign up without seeming too pushy.
Promotion
It is possible to leave things alone and wait for people to click, but if you are serious about making money with affiliate marketing, you need to go the extra mile. This is the time to inform your email list about the broker with whom you are linked. Create a concise and interesting email detailing the forex broker's features and why you believe it would be a good choice for your audience.
Keep in mind that financial instruments like this are (rightfully) extensively regulated. Your broker should supply you with a plethora of email templates and sample phrasing to ensure that the information you share with your audience is accurate, transparent, and in accordance with industry regulations.
Conclusion
While it sounds contradictory, the most effective Forex affiliate marketers are those that do not obsess too hard on the actual sale. Instead, they are continuously thinking about how they can add value to their audience or network, perceiving the transaction through the eyes of the customer rather than their own.
People do not buy or invest because you force them to. They do it because you convinced them that they should. However, as an affiliate marketer, you approach the conversation as a mentor, instructor, and industry expert, not as a salesperson. That is half the battle won.
---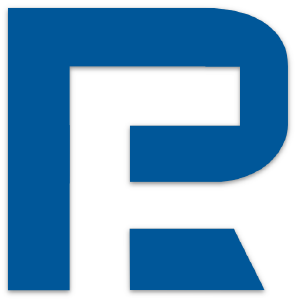 Roboforex Guide – Read our In-Depth Roboforex Review
Roboforex Rating: 7.85 / 10
Our Roboforex review contains information about investing with Roboforex. It is intended for educational purposes only and should never be considered financial advice. comparebrokers.org is not a brokerage or advisory service. We do not recommend or advise that investors buy or sell securities or stocks.
All of the information about the brokers you see reviewed on comparebrokers.org come from our partners, some of whom we have an affiliate relationship with. These partners do not control the content on the page beyond providing us with datapoints to ensure that (as far as possible) the information in our database is accurate. The datapoints provided are used to calculate a rating based on what we beileve has the most benefit to our users. Our proprietary rating algorithm takes all of the datapoints to generate the rating. This keeps things fair and removes human bias to ensure that our users can compare brokers easily and find the best ones for their needs.
58.42% of retail investor accounts lose money when trading CFDs with this provider.
---
Tag Cloud
Trading Online
Forex
Sidebar Title
Read More About Trading Online
---
Top
Top