What Payment Methods Does Hugo's Way Accept?
A complete guide to Hugosway deposit methods
People with accounts on any online trading platform always have one question: how can they transfer their money to their accounts. Over the years, online trading has become quite sophisticated and easy to access. The digital age has allowed banks and other financial institutions to get connected in the shortest time possible. Almost everything is linked with each other, making it easier for people to move their funds from one account to another.
It brings us to where we started: what payment methods are accepted at Hugo's Way. It is important to mention here that Hugo's Way – a trading company founded in 2017 – has some incredible features for investors. Its goal is to make the entire investment process easier for people so that everyone can benefit from the high yields that the world of investment has to offer.
It is great that there is a secure company out there that pays attention to investors' needs and has designed its website to let investors carry out trade deals without the mandatory supervision of a broker. Obviously, in today's economy, people would love to cut costs and do things independently.
Investors who are just starting out will be so happy to know that there is a website with a dedicated page for education resources so that investors – especially beginners – can learn about the details of investment and how they can grow their money on the website.
But there are some things for which people need additional information. This article is just for them. Here, we have listed down the various payment methods that you can use to move your funds from one account to Hugo's Way's. Read on to find out more about investment options and get started:
What Payment Methods Does Hugo's Way Accept?
This section mentions the payment methods that Hugo's Way accepts. Learn about them and see if you can transfer your money to your Hugo's Way accounts with the help of these applications. But we must tell you about this small bit of information for investors before we list these applications.
The Hugo's Way website has a section that allows you to view the company's current funding methods. Once you are signed up, you will be redirected to your dashboard. There, you will find the Deposits button. Click on that button. You will be redirected to a page where you can see a list of payment methods. Choose the one that you like the most and then follow the instructions. This way, you will be able to set up your trading account and start trading.
Now that you are done with the basics, let's move on to the list we have been talking about since the start of this article:
Direct Bitcoin Deposits
Bitcoin is a digital currency that currently dominates the world of trading. Its popularity has grown to such massive heights that for many people, Bitcoins and cryptocurrencies are synonymous. Hugo's Way knows that people from all over the world will prefer to trade in readily available currencies, and since Bitcoin is accepted in most countries, it is one of the payment methods on Hugo's Way.
If you are trading in Bitcoins, your minimum deposit will be $50. All such currencies are traceable; all you have to do is go on the Blockchain.com website to track your transactions. You have to do the following few steps to make the selling and buying process of Bitcoin easy:
Sign up for your account on Hugo's Way. Once you have your account ready, you will have a safe place to store your Bitcoins.
You will now have to link your account with your bank account. This step will require a few verification processes. Once that's done, you will be able to use your account. Now, you can move your funds and convert your local currency into Bitcoins to make the trading process easier. On Hugo's Way's website, you will find a dedicated page where you can learn how to link your accounts, in case you have some questions. The website's "frequently asked questions" section is also quite comprehensive and has a list of questions asked by investors. This section can help you better understand how you can link your bank account with Hugo's Way's account.
Depositing Bitcoin Through Instacoin
Many people hesitate a little if they have to do things on their own. It is understandable; if your money is involved, you will be skeptical and want to complete your transactions through a third party. Hugo's Way allows third-party applications for fund transfers. Many people use Instacoin to move their local currencies to other accounts in the form of digital currencies. If you have an account on Hugo's Way, you can use the application to transfer your fund.
You will have to remember that the minimum deposit requirement is $50. Hugo's Way doesn't have a step-to-step guide that can cover how Instacoin is used for funds transfer. You will have to follow all instructions
and select the amount that you wish to move to your account on Hugo's Way.
Using PayRedeem for Deposits
PayRedeem is a popular application and has a simple method of transferring funds. It uses eCard for all its transactions. Investors can choose this mode of payment to top up their accounts. People should be careful that the application has some "know your customer" (KYC) regulations in place. You may be asked to upload your identification document to access the application.
Wire Transfer
The oldest and most reliable method of transferring funds is wire transfer. It is popular across the world and employs a simple method for moving money. Through this payment method, you can directly transfer funds from your bank account to your Hugo's Way account. But there is one thing that you should know about. The minimum amount that can be transferred through this method is $100.
Frequently Asked Questions
Q: Does Hugo's Way accept Bitcoin?
Ans: As mentioned above, Hugo's Way does accept Bitcoins. There is a proper way to transfer your digital currencies to your Hugo's Way account. The process is simple and can be performed in less than half an hour. The company has a sophisticated way of dealing with these things, and almost all investors can learn how to move their funds from their accounts to the ones they maintain on Hugo's Way.
Q: How long does Hugo's Way take to entertain my withdrawal request?
Ans: Hugo's Way takes a day – 24 hours - to entertain people's withdrawal requests. A good thing about the company is that it doesn't charge any additional withdrawal fees. There is no additional fee for the deposits you make in your account.
Q: Is Hugo's Way a US broker?
Ans: No. The company is headquartered in St Vincent and the Grenadines. The US is not included in its restricted list, meaning US residents can easily trade on the website without any issues.
Q: What is the minimum deposit for Hugo's Way?
Ans: Another user-friendly feature of Hugo's Way is that it lets people open their accounts for as low as $10. This minimum deposit requirement allows more people to open their accounts and see if they are a good fit for the trading world.
Q: Why does Hugo's Way have multiple payment methods?
Ans: Hugo's Way is an online platform that people from all over the world can access. Had Hugo's Way limited the number of methods, it would have been difficult for people to transfer their money to their Hugo's Way accounts. By allowing more than one payment method, Hugo's Way has actually made it easier for people to start trading. It is possible that apps that are famous in one part of the world are not famous in the other part. Hugo's Way is mindful of all these details, and it allows more applications on its platforms so that the process of funds transfer is easier. In the end, all companies want that investors can set up their accounts and start trading. More trading will bring more revenue for the companies.
The Final Word
What is your takeaway from this article? You will be pleased to know that there are different options that you can use to get started with your trading activities. It is good that the company doesn't rely on one application or platform for fund transfers, etc. It ensures that people with diverse apps can easily maintain their accounts on Hugo's Way.
We hope that this guide will help you polish your account and strengthen it. You should fund your account in whatever way you like – as long as your payment method is accepted by Hugo's Way – and grow your money. If you want to learn more about these applications, you can go to Hugo's Way dedicated 'advanced education resources' page and learn how you can transfer your money. Once you have entered the trading field, you will thank your stars for exploring a field that leads to hopefully higher yields.
---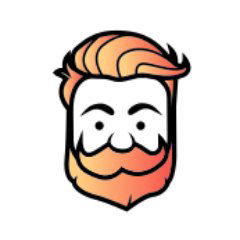 Hugos Way Guide – Read our In-Depth Hugos Way Review
Hugos Way Rating: 5.85 / 10
Our Hugos Way review contains information about investing with Hugos Way. It is intended for educational purposes only and should never be considered financial advice. comparebrokers.org is not a brokerage or advisory service. We do not recommend or advise that investors buy or sell securities or stocks.
All of the information about the brokers you see reviewed on comparebrokers.org come from our partners, some of whom we have an affiliate relationship with. These partners do not control the content on the page beyond providing us with datapoints to ensure that (as far as possible) the information in our database is accurate. The datapoints provided are used to calculate a rating based on what we beileve has the most benefit to our users. Our proprietary rating algorithm takes all of the datapoints to generate the rating. This keeps things fair and removes human bias to ensure that our users can compare brokers easily and find the best ones for their needs.
Trading leveraged products such as Forex and Cryptos may not be suitable for all investors as they carry a degree of risk to your capital. Please ensure that you fully understand the risks involved, taking into account your investments objectives and level of experience, before trading, and if necessary seek independent advice.
---
Tag Cloud
Hugos Way
Broker Review
Trading Online
Sidebar Title
Read More About Hugos Way
---
Top
Top