What Is Hugosway Customer Support Like?
How easy is it to get through to the Hugosway customer support team?
You are carefully transferring your money to your Hugo's Way account when you notice something has gone wrong. Even after waiting a considerable amount of time, your account doesn't show the amount you just transferred.
Worried, you go on Google to check if there is any solution to this problem. But you don't find anything. What would you have prayed for if you had been in such a situation?
Many people may say that such incidents call for a dedicated customer service user can contact to get their issues resolved. And this is what this article is about – Hugo's Way exceptional customer service.
Like all trading platforms, Hugo's Way understands the importance of having a dedicated customer service department for its clients to allow them to share the problems they face while using the website. It doesn't matter how user-friendly a website is, and a platform should always have a CS department.
What Customer Support is Available at Hugo's Way?
Hugo's Way knows that customers prefer different methods to reach out to a company. It has a solution for almost all users. This section will lay down the many customer support options that the company has employed to make its users' experience more fun.
24/7 Live Chat
The digital age is fast-paced, and if a company is not highly responsive, it stands the chance of losing its customers. Hugo's Way understands this basic phenomenon and has come up with a 24/7 live chat option to be there for users with questions.
The live chat window is half-hidden at the right bottom of the screen. As soon as you click it, the window will pop up, and you will be connected with a customer service representative who will help you with your questions. You can get this help whenever you want. If you want any help with your account's set-up process, you can type out your message and send it ahead.
Submit a Ticket
Running an online platform is not an easy feast. And since Hugo's Way deals with clients worldwide, it expects a huge flow of complaints and queries. Even though there is a live chat option on the website, not all complaints can be resolved through a quick chat. Hugo's Way lets its users use the "Submit a Ticket" option for such problems. It lets them mention their queries in detail. Once such tickets are submitted, people from the platform's support team will reach out to the relevant user with a solution.
Email Support
If you want to go the old school way, Hugo's Way has just the right option for you; you can send an email to the support team and discuss the various problems you have encountered while browsing through the website. You will get the response promptly.
Call Back Request
Do you still have questions that have remained unanswered? In that case, you should request a callback. You will have to fill in a short form and give your details. The form also asks the department's name from whom you want a call. You should also write a short description of your problem and submit your request. People from the support team will call you and allow you to discuss your issues in detail.
FAQs and a Dedicated Page
Hugo's Way has a dedicated section where it lays down frequently asked questions like every other platform. You may relate to these questions and see if they are enough to resolve your problems. All questions are divided into various suggestions, allowing investors to have unique solutions to their problems. It is better to explore this section before using any of the above support options.
Why Should a Company Have Customer Service?
Businesses swear by the importance of customer service. For regular sales and revenue, a platform needs to retain its customers to have a smooth stream of revenues and profits. This section lays down the benefits of customer service. Have a look:
Better Reputation
You can spend millions of rupees on advertising and marketing, but in the end, your customers' reviews make or break a company. For platforms like Hugo's Way, it is important to have a proper customer service department so that customers' queries can be dealt with appropriately. Happy customers then share their experiences with other potential investors, indirectly helping the company build a good reputation among its customers. Many experts believe that there cannot be better marketing than word-of-mouth. Great customer service helps a company expand its customer base.
Churn Decreases
The term "churn" refers to the number of customers who leave a business. Good customer service plays a big role in decreasing churn. Even if some customers have any problems with a platform, their preferences can change a lot if they are encountered good customer service. For companies that are willing to strengthen their customer base, it is important to pay attention to customer service.
Customer Lifetime Value
What happens if a company has highly engaged customers? More money, of course. CLTV or customer lifetime value measures the amount of money that customers bring to a company. For companies, retaining a customer is important. See the example of Hugo's Way: if you have made an account on the platform and deposited some amount, the company will want you to stick to it and carry out all your trading activities through it. If the platform pays attention to customers' concerns, it can retain them.
Revenue Increase
Good customer service is the perfect tool to increase your revenues. Happy customers write reviews about the company, letting other customers know about its benefits of a company. It cannot be achieved through ad campaigns or other marketing stints. Hugo's Way wants to become a leader in the world of trading. It has a valuable customer service department that provides multiple options to customers so that they can easily describe their issues and get a solution to them.
Overall Business Longevity
Businesses compete in a highly saturated environment, and even one wrong can result in a business nearing its end. Customers are the lifeline of businesses, and it is quite important to keep them happy and satisfied. When you are running a business, you will encounter some problems. Similarly, your customers will also face various problems when they are using a product. It is better for the two parties to have a smooth communication channel between them. It allows them to get all the problems resolved in a better manner, creating a win-win situation for the two parties.
Brand Awareness
A company with happy and satisfied customers has more chances of reaching out to many potential customers. Popularity is great for a company, and happy customers play a big role in this regard. Many customers choose a company only because of their relations with existing users. Hugo's Way's customers have great things to say about the company, allowing more investors to choose this platform for its trading needs.
Frequently Asked Questions
Q: Is Hugo's Way in the US?
Ans: Hugo's Way is headquartered in St. Vincent and the Grenadines. But since it hasn't added the US to its list of restricted countries, US residents can trade on the platform.
Q: How long do I have to wait to approve my withdrawal request?
Ans: The company needs around 24 hours to honor users' withdrawal requests. Once you have made the request, you will have to wait for a day, after which you can take out your money. Let us mention here that the platform doesn't charge any withdrawal fees.
Q: How long does Hugo's Way take to verify an investor's details?
Ans: The platform understands how long delays can be detrimental to an investor's experience. It is why it takes minimum time to verify users' accounts. Usually, it takes up to 24 hours to verify the account and let it run, allowing users to start their trading.
Q: How long does Hugo's Way take to deposit Bitcoins?
Ans: Hundreds of thousands of people use the platform at a given time. Because of the high number of transactions, it is not easy to make deposit transactions quickly. However, it ensures that it takes up to 6 hours to deposit the amount in users' accounts.
The Final Word
It feels good to know that a company has a team of people ready to listen to your complaints. Uncertainty always harms a person's overall experience, and this uncertainty grows when there aren't any representatives available to explain to users that "all will be well."
Hugo's Way is a trading platform that has pro-user features. It lets people have a good and stress-free experience so that all they are left to do is concentrate on their trading activities. The next time you have any problems while using the website, you know where to go.
From its callback option to its 24/7 live chat, Hugo's Way has a list of customer support options that let customers resolve their problems through help from the Hugo's Way's support team.
---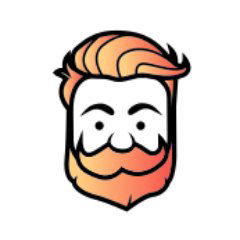 Hugos Way Guide – Read our In-Depth Hugos Way Review
Hugos Way Rating: 5.85 / 10
Our Hugos Way review contains information about investing with Hugos Way. It is intended for educational purposes only and should never be considered financial advice. comparebrokers.org is not a brokerage or advisory service. We do not recommend or advise that investors buy or sell securities or stocks.
All of the information about the brokers you see reviewed on comparebrokers.org come from our partners, some of whom we have an affiliate relationship with. These partners do not control the content on the page beyond providing us with datapoints to ensure that (as far as possible) the information in our database is accurate. The datapoints provided are used to calculate a rating based on what we beileve has the most benefit to our users. Our proprietary rating algorithm takes all of the datapoints to generate the rating. This keeps things fair and removes human bias to ensure that our users can compare brokers easily and find the best ones for their needs.
Trading leveraged products such as Forex and Cryptos may not be suitable for all investors as they carry a degree of risk to your capital. Please ensure that you fully understand the risks involved, taking into account your investments objectives and level of experience, before trading, and if necessary seek independent advice.
---
Tag Cloud
Hugos Way
Broker Review
Trading Online
Sidebar Title
Read More About Hugos Way
---
Top
Top